According to the US military, a roadside bomb blast hit a group of US troops in southern Afghanistan, killing five troops and bringing the overall NATO toll for the first week and a walk of August to 53, the same as were killed in the entire month of July.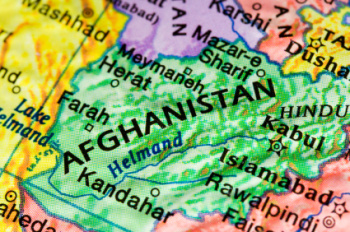 The exact details of the deaths have yet to be released, beyond an "improvized explosive device" attack, and it was not revealed which province it was in. It comes just a week after the deadliest attack on US troops in the war, the downing of a CH-47 Chinook helicopter full of Navy SEALs.
In that attack, 30 US troops and eight Afghans were killed. The Pentagon today released the identities of the slain, showing 17 of them were active Navy SEALs and five others were special operation forces attached to the SEALs unit. The rest were in the Air Force.
The deaths in the Chinook downing, and the 23 other NATO troops slain so far this month, have NATO on pace to suffer its deadliest month since the 2001 invasion. Despite this, NATO officials continue to claim the security situation on the ground is "improving."