The massacres in Syria appear to be slowing somewhat from last week's enormous tolls, but the lingering violence is still continuing as both sides seem to be gearing up for a long, drawn out fight for the future of the nation. The US, ever changing its official Syria policy, looks to be moving much more quickly.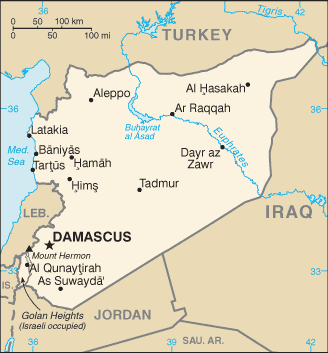 Just a couple of years after deciding to restore ties with the Assad regime, and just months after sending an ambassador to the country, the US is now looking to change to a policy of demanding immediate regime change, with officials predicting a new "hardline" stance by President Obama.
Though the US has often railed publicly at Syria, they have privately seen President Assad's rule over the country as preferable to a freely elected government. Even as officials warned about Assad's "legitimacy" earlier in the crackdown, they have been as hesitant to call for his ouster as they did Hosni Mubarak, a more overt US ally.
The primary job now for US envoys appears to be spinning their sudden change as long standing policy, with officials now claiming that their 2009 effort at rapprochement was a demand for Assad to reform, and a demand he failed to honor. The State Department cables on the matter show this was never the goal, and that the administration is simply trying to bolster its stance with a post-Assad Syria.