Four NATO troops were killed in Afghanistan a day after the Taliban took responsibility for the shootdown of a helicopter that killed 30 US soldiers, their translator, and seven Afghan troops. Some of the dead included the very SEAL team that killed Osama bin Laden.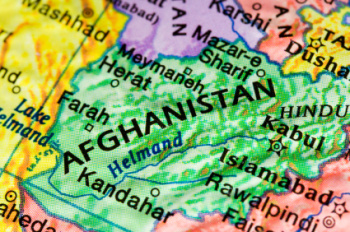 Two of the soldiers were French, killed in an attack in the Tagab valley, in northeast of the country. The two others were American, killed when their vehicle rove over a roadside bomb near Kabul.
Nearly 150 NATO troops have been killed in helicopter crashes and shootdowns since the 2001 invasion, some 100 of whom have been American.
But the main source of fatalities for foreign troops has been the homemade bombs — "improvised explosive devices," or IEDs — used by local insurgents, planted on roadsides. These bombs have killed over 1,700 occupying soldiers and wounded nearly 8,000. And AFP reports IED use is on the rise.
383 foreign soldiers have been killed so far this year in Afghanistan, and 711 were kill last year, according to icasualties.org.