A pair of bomb blasts tore through the central portion of the Iraqi city of Ramadi today, killing at least nine people and wounding 13 others. The strikes were back-to-back, with the first strike aimed at attracting more targets for the second, which was attached to a nearby tractor.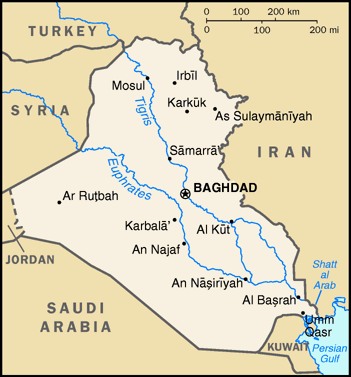 Anbar Provincial officials said the attacks went off around 6 pm, and appeared to be targeting police. Despite this, only one of the slain has so far been confirmed to actually be a member of the police force.
Attacks in the Anbar Province used to be much more common than they are today, with more and more of Iraq's violence centering around the Shi'ite south instead of the Sunni-dominated provinces.
So far no group has claimed credit for the bombings, but provincial counci head Jasim al-Halbusi said al-Qaeda "and other armed groups" were to blame. The attack was just one of many across the nation, with the overall toll reported at 21 slain.