Turkish Prime Minister Recep Tayyip Erdogan has overseen a notable shift in Turkey's governance, from corruption and military rule to civilian control. An annual meeting on Monday to decide on appointments in the military command illustrated the losing battle Turkey's once dominating military is fighting.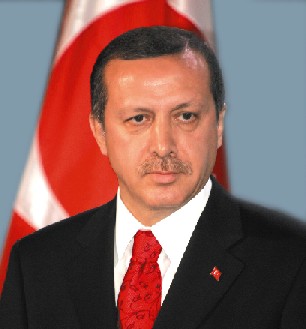 On Friday, the nation's top four military commanders resigned in protest against the arrest and prosecution in the past few years of hundreds of retired and active-duty military officers in alleged coup plots and assassination attempts. The resignations and successful prosecutions of top military figures demonstrate a yielding to civilian governance unthinkable only a few years ago.  
While still a long way from being a bulwark against militarism and U.S.-led NATO wars, Turkey has shown notable resistance to Washington's foreign policy dictates. In the lead up to NATO's intervention in Libya, Prime Minister Erdogan said it would be absurd, unthinkable, and dangerous. And in contrast to the Obama administration's hawkish posture towards the Iranian nuclear issue, Turkey joined with Brazil to compromise with Iran through diplomacy, while mitigating Washington's stated concerns.  
Turkey still has some distance to go, as the military is also fighting Kurdish rebels in southeastern Turkey, where major atrocities occurred during the 1990s (with full U.S. support). Rebels affiliated with the Kurdistan Worker's Party, or PKK, have killed more than 20 Turkish soldiers in battles over the past two weeks in their campaign for autonomy in southeastern Turkey. 
Still, Turkey's recent demonstration of accountability for overt militarism and army rule is a notable development in more peaceful civilian governance in the region.