The Syrian city of Hama is still reeling from yesterday's massacre, which killed at least 140 protesters and wounded scores of others. For the residents, however, this is no time to mourn and bury the dead, as the regime's tanks continue to attack residential neighborhoods.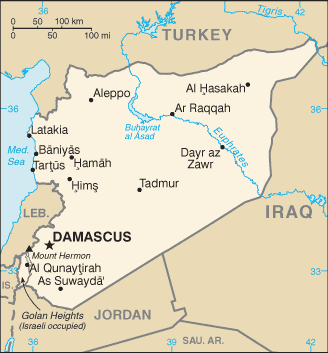 Locals are reporting that shells continue to fall on the neighborhoods about every ten seconds. The massive death toll appears to have slowed today, however, as reports have only a handful of additional deaths after a grisly Sunday.
Violence is also being reported in the Damascus suburb of Erbin, as troops with machine guns mounted on pick-up trucks rolled in overnight, killing six and wounding dozens. The attacks don't seem to be slowing the protests.
And recent history would suggest that isn't going to change. Syria's protests started in Daraa, with only a few hundred people. Attacks swelled this to a few thousand, then tens of thousands over a few cities. Now, the protests are nationwide, being held nightly through Ramadan, and numbers in the hundreds of thousands.