Speaking today in an interview with the BBC, Admiral Michael Mullen today demanded that the Pakistani government launch a military offensive against the Haqqani Network in the North Waziristan Agency, the latest in years of demands from the US for such an offensive.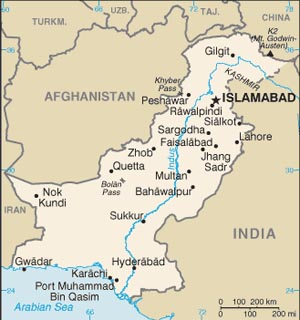 Mullen, who was in Kabul during the interview, warning that US-Pakistani relations could be seriously harmed if the Zardari government did not address the "safe havens" in North Waziristan.
The demands will likely not sit well with the Pakistani government, particularly at a time when US-Pakistani relations are already at a comparative low. The Zardari government has confirmed plans to eventually go into North Waziristan, but demands related to timing don't appear to sit well with the military, which is already upset by US unilateralism.
To that end, Pakistani President Asif Ali Zardari says that they need to come up with some sort of clear "terms of engagement" for US and Pakistani operations along the border between Pakistan's tribal areas and the US occupied Afghanistan. With another US strike killing four more today, it seems unlikely that the two sides will reach any sort of agreement.