Tensions along the Israeli-Lebanese border are on the rise once again today after troops exchanged fire across the contested Blue Line. No one was slain in the clash, the first since August 2010, but one Lebanese soldier was reported wounded.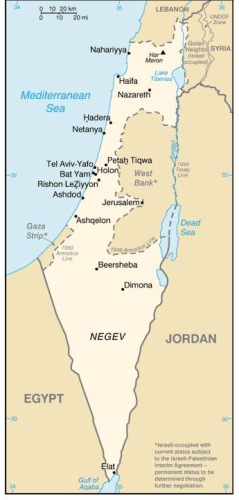 The exact details of the clash were unclear, but Lebanese officials reported that the Israeli troops had crossed the border before the exchange, while Israeli military officials termed it a "misunderstanding."
Prime Minister Benjamin Netanyahu didn't see any misunderstanding, however, insisting that the Israeli troops "behaved like they were supposed to" in the shooting, and said that the troops were "determined to defend themselves."
Israeli sources noted that it is routine for Israeli troops to patrol on the Lebanese side of the border fence, and that this tends to spark tensions from the Lebanese when they are caught doing so. The bigger story will likely be the international reaction, as the United States used the 2010 incident, in which one Lebanese soldier was killed, as an excuse to condemn the pro-US Hariri government, revoking all military aid for months. Now that the Hariri government has fallen to a less pro-US Mikati faction, the reaction will likely be even more harsh.