At least 16 people were killed and 38 others wounded today in a bombing in the northern Iraqi city of Tikrit. The attacks targeted a state-run bank branch in the city when police were picking up their paychecks.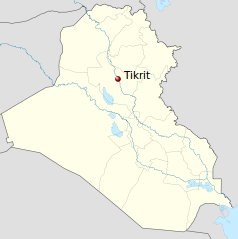 Officials in the province initially reported four police among the slain, but indications are that the wounded also included a large number of security forces. The exact figures have not been released.
The twin bombings came from a suicide bomber and a car bomb against the bank. The bomber who was on foot was said to have targeted a cluster of soldiers who were nearby.
Tikrit has long been a hotbed of insurgent activity, with large numbers of Sunni militants operating in the area since the 2003 US occupation began. The city continues to be the site of regular bombing attacks.