Only yesterday the emphasis among NATO officials was on a growing flexibility aimed at some sort of diplomatic solution to extricate itself from what has been a disastrous war in Libya. Times have changed dramatically since then.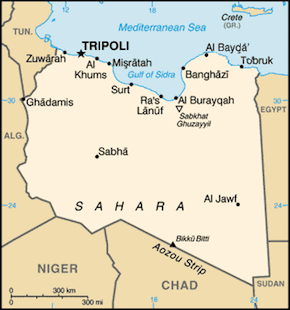 Now, Britain has moved to expel all of the Gadhafi regime's envoys from the country, and it appears that NATO member nations are no longer interested in continuing the talks aimed at a settlement.
Instead, NATO appears determined to continue the bombing campaign in Libya, even though the past four months of that bombing campaign has actually amounted to a slight net loss in territory for the rebels. The stalemate appears to be solidified.
The question then must be why NATO seems to be wavering away from some face-saving deal to end the conflict and leaning toward keeping the conflict going even longer, and with less and less popular support all the time. That question must remain unanswered, at least for now.