In a letter issued to Rep. Ileana Ros-Lehtinen (R – FL), Secretary of State Hillary Clinton warned that the Foreign Relations Authorization Act is being officially opposed by the US State Department and that she is urging President Obama to veto it.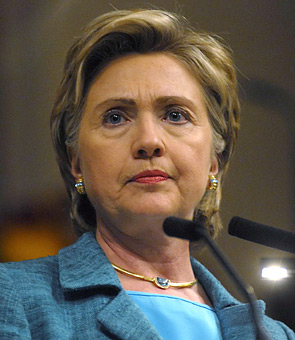 The resolution is putting a number of restrictions of foreign aid worldwide, demanding cuts unless the Obama Administration can affirm that the assorted nations impacted are meeting certain Congressional demands.
Clinton's opposition seems not to be on general principle, for she has surely made similar demands and threatened to revoke funding surrounding them. Rather, her objection insists it would harm the State Department's ability carry out the demands themselves, since they'll be codified into law by Congress.
The House bill would actually be a net decline in foreign aid spending in the near term, but it is generally assumed that the funding would eventually be returned and even increased, assuming the nations eventually relent to US demands.