There have been a number of deadly clashes since the Pakistani military announced its Kurram Agency offensive earlier this month. Those clashes continued today with members of an unnamed militant faction fighting members of a central Kurram tribal lashkar.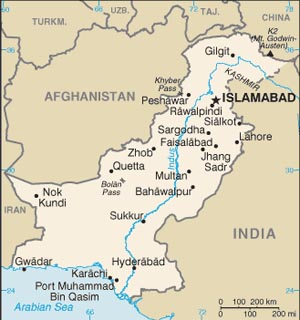 The official toll of the fighting, according to Pakistan's military, was 31 people killed, with 27 militants and four tribesmen slain. Though the military does not appear to have had ground units on site at the start of the clash, paramilitaries were dispatched and the region was shelled by artillery.
Kurram has been a base of operations for the Tehreek-e Taliban Pakistan (TTP) since a 2009 offensive in South Waziristan. It is unclear, however, if the fight today involved the TTP or some other faction.
The nature of the tribal militia, termed a "peace lashkar" by the military, was unclear as well. Pakistan has cajoled a number of tribes to found such militias with promises of weapons and threats to label them "Taliban" if they refuse.