In a vote which caused heated debate and public condemnation, the Israeli Knesset today passed a law formally banning the advocacy of boycotts either against Israel or any settlements constructed in occupied territory. The vote was 47-38.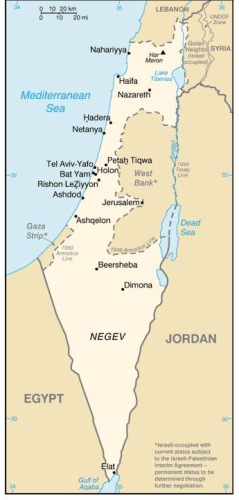 Under the law, Israeli courts will accept any lawsuit against any advocate of such a boycott. There will be no need for the plaintiff to prove that any damages were done, and will obtain summary judgment simply by proving that such a call was made. The law will also punish companies involved in any boycott.
The move was loudly condemned by the Israeli left, with opposition figures noting that it punishes the practice of free expression. Others warned it was so absurd that it would seriously damage Israel's standing on the world stage.
Its proponents insisted that since Israel is pressing for similar measures in other countries it would be hypocritical if Israel didn't ban the act themselves. Sponsor Ze'ev Elkin also said the bill was dramatically weakened from his initial proposal, seeking to fully criminalize the call for boycott and jail them.
Indeed, Israel has been advocating the criminalization of boycotts abroad for decades, and the United States has had an official "Office of Antiboycott Compliance" as part of the Department of Commerce since the mid-1970s. Those caught intentionally boycotting Israel or facilitating the boycott of Israel by others in the United States can be sent to federal prison for up to 10 years.