Repeated escalations of the conflict having done nothing to meaningfully move the border between the two factions, NATO has decided on a new tactic in the Libya War that is bound to be extremely controversial: they are now attacking the nation's oil.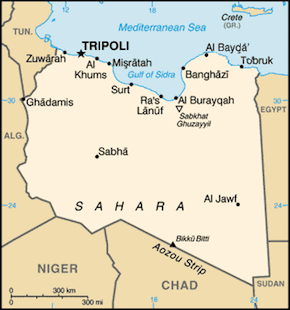 Earlier today, NATO began launching air strikes against the petrochemical complexes in Brega, one of the nation's most important export hubs. The move was said to have done significant damage.
A top British commander, Rear Admiral Harding, defended the attacks, saying NATO had decided that the oil industry in Brega was only helping the Gadhafi regime and that the attacks were done "solely to protect civilians."
The move will likely irk East Libya's Transitional National Council, which is hoping to eventually take over the entire country and is already looking to talk with international companies to profit from the industry. The damage NATO is doing will likely add significantly to the cost of restarting oil production.