According to Yemeni state media, at least 40 militants were killed over the past two days in a series of government strikes in southern Yemen, with much of the violence in the Abyan Province.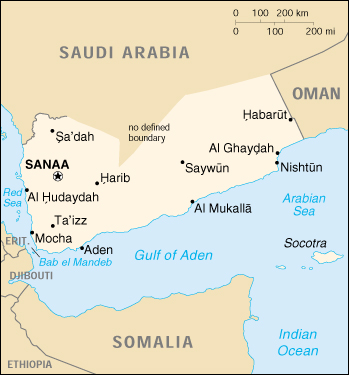 The government has escalated the number of air strikes in the province, but reports suggest that the attacks aren't altogether accurate, with one strike mistakenly hitting the house of a top MP, killing four of his cousins.
And indeed, despite the escalation the region seems to be falling more and more out of the regime's control, with another military base reportedly surrounded by militants. The army brigade trapped within has reportedly pushed for aid.
The loss of southwestern Yemeni towns has been so quick that it has spawned claims from the opposition that the Saleh government deliberately lost the region in an attempt to convince overseas supporters that he needed support to protect the regime from al-Qaeda. The group which took the region, Ansar al-Sharif, is said to be linked to al-Qaeda in the Arabian Peninsula (AQAP).