The Freedom Flotilla 2, an aid flotilla to the Gaza Strip, looks poised to be delayed until late this week or even next week as technical problems and reports of sabotage within Greece have prevented the sail from going on as scheduled.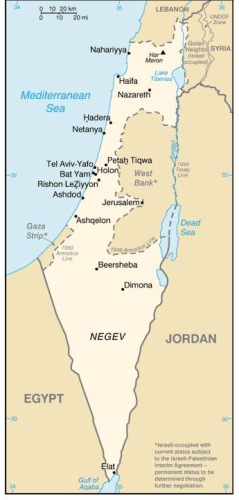 One of the ships, a Swedish vessel, was severely damaged by apparent attack by divers, who cut the propeller shaft and destroyed the housing while it was docked in Greece. Israeli officials have repeatedly threatened the aid ships, saying they are a grave threat.
Israeli diplomatic efforts, coupled with threats by their government and the US against those who pariticpate in the flotilla, has led to a number of the planned participants backing out, though there still seems to be plenty prepared to take the risks in attempting to deliver aid by sea.
The Freedom Flotilla 2 is named for the initial Gaza Freedom Flotilla, which attempted to deliver aid in May, 2010. One of the ships, the Mavi Marmara, was attacked by Israeli commandos and nine of the aid workers on board were slain by troops. The ship contained wheelchairs and medication that were at the time banned under the blockade.