Reports from Syria suggest that today's rallies are the largest in several weeks, as violent crackdowns against the pro-democracy demonstrations continued apace, and opposition figures said at least 20 more were slain.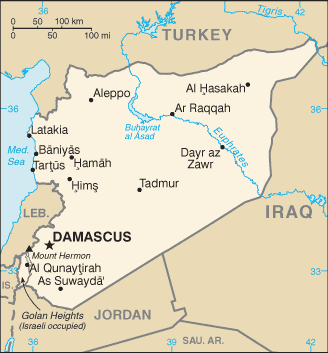 The largest rallies came in central Syria, and in the suburbs of Damascus. Reports also suggested that a number of soldiers in the suburb of Kiswa had defected. Syria's government defied the claims of defections.
Reports also had crackdowns continuing in the north, with another 1,500 Syrians crossing into Turkey on Thursday and continuing today. Turkish Foreign Minister Ahmet Davutoglu said the refugees were to be welcomed into Turkey as guests for as long as necessary.
Despite the growing refugee crisis, the real story is, as ever, the absolute failure of the Assad regime's crackdowns in quelling the protests. Months of violence has not silenced the demonstrations but has if anything built them into a bigger force nationwide, and one no longer determined to settle for reforms but demanding full regime change.