Yesterday's announcement by Italy calling for an immediate ceasefire on humanitarian grounds showed what could, putting it mildly, be called a growing split among NATO member nations over the war in Libya. With other key nations like Germany and Poland refusing to take part, the conflict has split the alliance down the middle.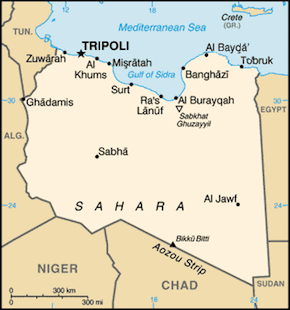 NATO chief Anders Fogh Rasmussen, however, retains his boundless confidence, insisting that the alliance will continue the war "through the end" and that there was no consideration being given to Italy's call for a ceasefire.
Italy's use as a staging ground for attacks gives them considerable clout however, should they choose to push the issue. Rasmussen's claim that NATO will take "all the time needed" to win the war is very questionable.
And Italy's move could be small potatoes compared to another alliance member fighting over the situation: the United States. Though the Obama Administration seems set to continue the war simply for the sake of doing so, Congress seems seriously to be considering defunding the war and forcing an end to US involvement. If this happens, "NATO's war" could quickly become simply Britain and France's war.