At least 27 people, including a number of policemen, were killed and dozens of others wounded today when a pair of car bombs were detonated in the city of Diwaniyah, the capital of Iraq's Qadisiyyah Province.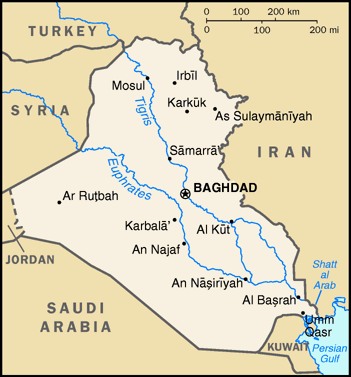 The blasts targeted a checkpoint near the home of the provincial governor, Salim Alwan, who was reported unharmed in the attack. It is one of the largest strikes in Southern Iraq this year.
Which seems to be a recent theme, as other attacks in the south have occurred recently including rocket attacks in Basra. Diwaniyah and the surrounding area are mostly farming communities, but their location makes them a key stop in transport between Baghdad and Basra.
So far it is unclear who was responsible for the attack, but Iraqi officials have announced strict security measures in the region. The usual groups responsible for high profile attacks, like al-Qaeda in Iraq (AQI) are active almost exclusively in the nation's north.