At least 25 fighters were killed over the weekend as Yemeni military forces attempted to reclaim key towns in the southwestern Abyan Province. Most of the fighting centered around Zinjibar.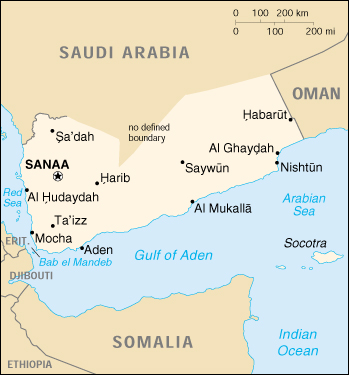 Fighters for an Islamist factions which the government claims is tied to al-Qaeda in the Arabian Peninsula (AQAP) seized Zinjibar, and later some neighboring towns, at the end of May. Since then, the US has launched a number of drone strikes against Abyan, killing 130.
But this weekend the fighting was on the ground, with local health officials saying at least 20 members of the militant factions were slain, along with seven members of the regime's military. The fighting does not appear to have materially changed the situation on the ground.
At the same time, Yemeni officials say that they intend to retake Zinjibar soon. This is being stalled by land mines planted by the militant faction around the outskirts of town.