Former CIA official Glenn L. Carle, a "counterterrorism team" member during the Bush Administration, has reported that the administration sought to use the agency to dig up dirt they could use to discredit University of Michigan professor Juan Cole.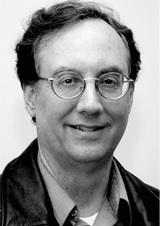 Dr. Juan Cole
Dr. Cole is an outspoken critic of the Iraq War, and his writings (many of which have appeared on Antiwar.com) are what made him a target, according to Carle. The CIA is banned from spying on Americans, and Carle attempted to report the effort to a superior. Another analyst also confirmed to Carle that he was asked to gather information on Cole for being "really hostile to the administration."
If confirmed this would be a serious crime committed by the CIA, and Dr. Cole has responded with a call for a Congressional investigation into the CIA and the Bush-era White House for their role in illegal spying against him.
Dr. Cole has been a Professor of History at the University of Michigan since he obtained his Ph.D from UCLA in 1984. He has run a weblog, Informed Comment, debunking allegations by hawkish officials, since 2002.