Speaking today at the US Senate, incoming Secretary of Defense Leon Panetta insisted that Iraq was already preparing to request the continuation of the US occupation beyond the end of 2011. He insisted the Iraqi government would submit a request soon.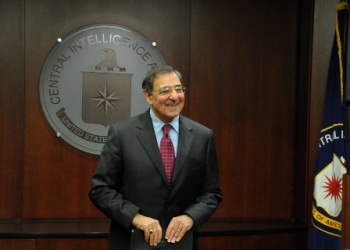 Such a "request" would be the culmination of months of US demands for such a request, which would allow them to continue the military presence beyond the 2011 deadline of the Status of Forces Agreement.
Though the exact size of the continued force remains to be determined, most officials have suggested it would be at least somewhat smaller than the current number, just shy of 50,000. Secretary of Defense Robert Gates said the troops could stay for many years if Iraq "requested" it.
And Panetta appears to see no shortage of enemies to fight, claiming there are upwards of 1,000 al-Qaeda inside Iraq. He offered no evidence to back up this claim, but the figure likely refers to all militant figures within the Sunni umbrella organization in the country, not literal members of al-Qaeda itself.