Over the weekend, Israeli troops opened fire on demonstrators along the Golan Heights, killing 23 of them and wounding some 350 others. The "Naksa" march, not to be confused with last month's "Nakba" march, was protesting the occupation of the Golan Heights and other territory in a 1967 Israeli invasion.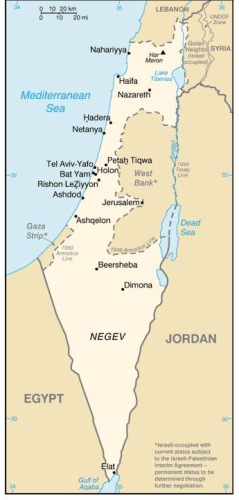 Predictably, when criticism began emerging about the killings, the US State Department said Israel had a right "like any sovereign nation" to defend itself from such protests with gunfire. The came with allegations that the Syrian government was secretly behind the protests.
This claim was later bolstered by an opposition faction within northern Syria, which alleged that southern Syrians were being paid $1,000 a head to participate in the march. What followed were predictable conclusions that the protests were manufactured entirely in Damascus as a "distraction" from their own killings of pro-democracy protesters across Syria.
Yet this misses a number of important points about the march, and the killings. Firstly, whether marches were compensated or not, the grievances behind them are very real. Similar marches were held in occupied East Jerusalem, and would also have been held in Lebanon had the Lebanese military not pre-emptively cracked down on them. Clearly neither of these could be blamed on the Assad regime, nor can the Israeli military's shooting of peaceful demonstrators along the border.
Indeed if anything the killings along the border were a reminder to the region and the world that civilians are being killed in Syria, and will attract more attention, not less, to Assad regime crackdowns. The fact that US officials are able to shift from moral outrage to virtual ambivalence about the death of Syrian protesters based on which nation's troops are firing the bullets is surely worth noting, but is not relevant to the issues which lead the protesters to put their lives on the line standing up to either regime.
44 years after their conquest the Golan Heights remain occupied territory, and those who lost homes in the invasion remain aggrieved by this. The effort to spin Israel's violent retention of occupied territory as an indictment of the Syrian regime may score political points, but ignores a serious issue that isn't going away.