A violent crackdown on protests in the northern Syrian town of Jisr al-Shughour has left at least 45 people dead, according to a human right group. The slain included 35 civilians and 10 members of the security forces.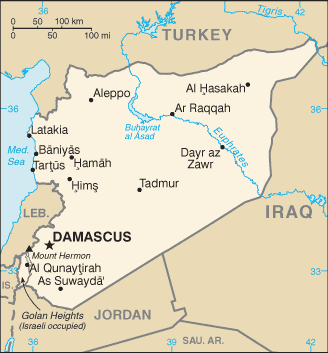 The deaths were the latest in what has been a weekend of angry protests, which saw demonstrators in Deiz Azzour setting two Ba'ath Party buildings on fire to protest previous killings. Two protesters were also killed there on Saturday.
Syria's state media termed the crackdowns retaliation against "armed terrorist groups" in the city, and claimed they had attacked a number of police stations as well as vandalizing government buildings.
Rights groups have put the overall death toll of the crackdowns at well over 1,000 demonstrators since March. Despite the violence, public protests have continued to grow nationwide.