Rep. Dennis Kucinich's (D – OH) bill demanding an end to the war in Libya was blocked earlier this week over fears that it might pass, but after the Sherman Amendment on defunding the war narrowly failed, the House leadership seems a bit more bold, and is setting up a battle.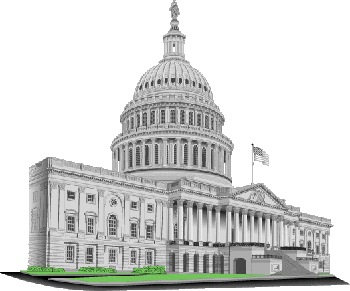 Now, in addition to Kucinich's bill, House Speeaker John Boehner (R – OH) is also offering a hugely watered-down alternative bill. Instead of demanding an end to the war, Boehner's bill will express annoyance that President Obama did not seek authorization and gives the president an additional 14 day grace period to do so.
The Sherman vote was seen as a trial for Congressional opinion on the war, but a 208-213 defeat (with both parties split virtually down the middle) suggests a dead heat, and it is certainly conceivable that 3 representatives could jump ship when Kucinich's vote comes up, mandating the end to the war.
Which has led the administration to angrily condemn Kucinich, with Secretary of Defense Robert Gates warning Kucinich's call for a "unilateral" end to US involvement in the war was "dangerous" and showed a lack of unity. The White House inssited the war was going well and opposed the vote, saying they were confident Congress already agrees with it.
But since the May 20 deadline for authorization slipped (and requests for authorization only came on the evening of the 20th) the war is already illegal. Though some of the usual pro-war Senators are pushing an authorization bill in the Senate it seems unlikely that support exists in the House to actually authorize a third war. The real question is if there is enough support in the House to end it.