NATO forces are usually complaining about Pakistan's border territories as a militant haven, but the situation was reversed over the past 48 hours as between 300 and 400 militants from Afghanistan's Kunar Province crossed into Upper Dir, attacking a Pakistani border post and the village of Shaltalo.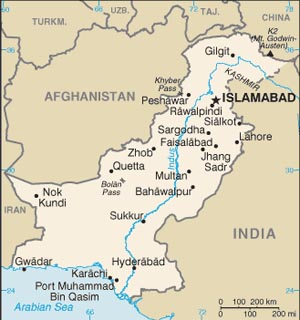 Two days of fighting saw the militants overrun a police checkpoint, destroy a pair of schools and left at least 72 people dead, including 27 Pakistanis. The vast majority of the slain were militants and security forces, with four civilians also killed.
The Tehreek-e Taliban Pakistan auxiliary in Malakand took credit for the attack. The group had been involved in the massive Swat Valley offensive in 2009, but had been claimed destroyed by the military. The faction's leadership had been hiding in Kunar, and said they carried out the attack "with Afghan friends."
Pakistan's government issued "strong concern" about the attack and in particular the inability of the 150,000-strong NATO occupation force to retain control over the border provinces. NATO insisted that cross-border ties would not be affected by the attack.