The growing evidence of the Polish government's complicity in the operation of a CIA "black site" inside Poland has many calling for then-Prime Minister Leszek Miller to face charges of "crimes against humanity" over what experts consider a major crime under both international law and the Polish constitution. Incredibly, instead of focusing on denying the charges, Miller is instead railing against the news media for allowing the public to know about it.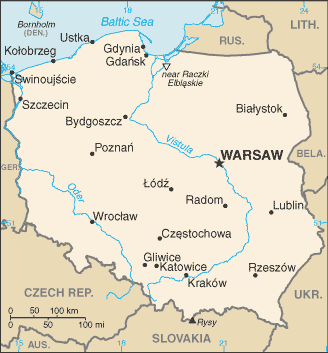 In a radio interview today the former PM chastized the media, terming the major newspaper Gazeta Wyborcza "useful idiots" for publishing evidence and prosecution documentations related to the facility. He also predicted that the UEFA's 2012 cup, which is being held in Poland, would lead to an al-Qaeda attack and that media reports were only encouraging such a move.
Which of course means Miller believes that the prison itself was a major enough crime to attract the attention of al-Qaeda. Whether this is the case or not, it is unfathomable to think that keeping the facility out of the papers would forestall a reaction.
Miller has always denied any knowledge of the CIA facility, but a current Polish MEP reported that there is a document regulating the center which includes Miller's signature at the bottom. The European Union and Poland have been investigating the site for years. The Obama Administration has refused to participate in such investigations.