They've promised such an offensive for over a year now, but reports today are that the Pakistani military is finally poised to launch a full-fledged invasion into North Waziristan Agency, a tribal agency which has long been outside of their control.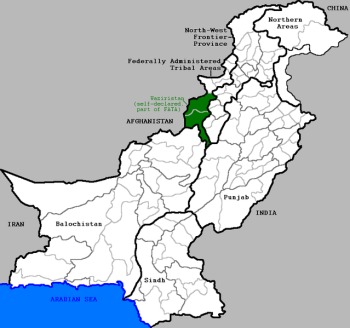 The exact timetable of the operation was not announced, but officials said that it would begin with a large number of air strikes. It was also reported that Secretary of State Hillary Clinton was informed of this plan after her demand to launch such an offensive on a recent visit.
Which has many convinced that this is more America's battle than Pakistan's, and the Zardari government is simply "bowing" to Obama Administration demands for another unnecessary war in their tribal areas.
This belief is not likely to sit well with a public increasingly angered by US unilateralism along the border, and the timing, coming in the wake of another NATO incursion into Pakistani territory, is likely to only make matters worse.