Nine NATO soldiers were killed today across Afghanistan, including eight US soldiers who died in a single bombing in Kandahar Province. It was the most soldiers killed in a single incident in Afghanistan since April 27.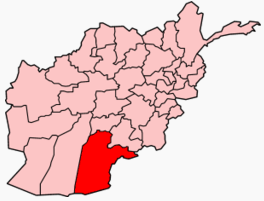 Pentagon officials say that the eight soldiers were on a foot patrol with some Afghan security forces when a massive bomb detonated in a field in the Shorabak District. Two Afghan policemen were also killed in the bombing.
The Taliban was quick to claim credit for the attack, which came just 12 miles from the Pakistani border. A Taliban spokesman said they had planted the bomb in the field deliberately to target patrols.
The ninth NATO soldier slain was reported killed in a helicopter crash in eastern Afghanistan. The nationality was not immediately released, and it is unclear what caused the crash.