With another major day of bloodshed in the capital city, the talk of a "looming civil war" in Yemen is increasingly missing the point – the civil war has already begun.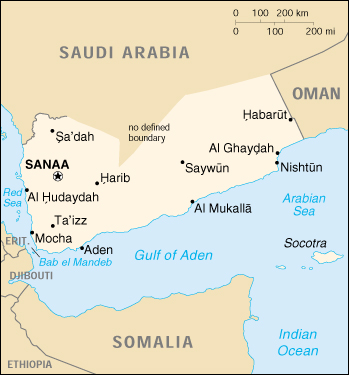 40 more were killed today when troops loyal to long-time dictator Ali Abdullah Saleh managed to chase the tribesmen out of the capital city of Sanaa. The tribal forces had captured a number of government buildings yesterday after an attack on tribal leader Sheikh Ahmar.
Today's move is hardly a decisive victory for the regime, however, as Sheikh Ahmar remained defiant, promising to unite with a number of other tribes to "fight to the death" to force Saleh to leave office. Saleh has ruled out handing over power to pro-democracy protesters repeatedly.
And indeed, Saleh has already lost portions of his military, which joined the student protesters around Sanaa university. The loss of tribal support has also meant a number of provinces both north and south are operating as de facto independent entities.
The real question, however, is if the tribes will actually unite against Saleh's rule. Though the Yemeni military depends largely on foreign funding for support, it is the tribes which are the traditional power blocs in the nation. If they decide to move, it is unfathomable that Saleh can retain his office in any real way.