Speaking today on Bloomberg TV, East Libyan rebel Vice President Abdel Hafiz Ghoga said his faction believes that the overall death toll of the Libyan Civil War is in excess of 15,000, cautioning that civilians remained in jeopardy.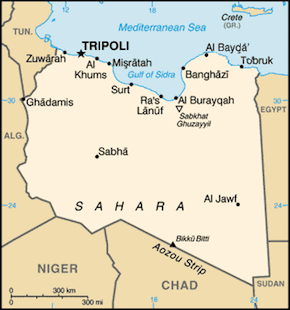 Ghoga's solution, predictably, was a demand for NATO to once again escalate its role in the conflict, bombing more sites in the cities in Western Libya, the side of the nation that is largely under the control of the Gadhafi regime.
The toll is quite a bit higher than the last figure from rebels, which was 8,000 as of mid-March. It is however quite a bit lower than the US estimate. In late-April US envoy Gene Cretz claimed there were likely 30,000 dead.
The accuracy of any of the tolls coming out of Libya are impossible to verify given the near total lack of journalists on the ground. It is particularly difficult as over the past two months the wars are centered almost exclusively around a handful of extremely dangerous, contested cities.