British officials are confirming tonight that top US military officials have issued a "blunt warning" to UK military commanders not to go along with any calls by Prime Minister David Cameron to reduce the number of troops in Afghanistan.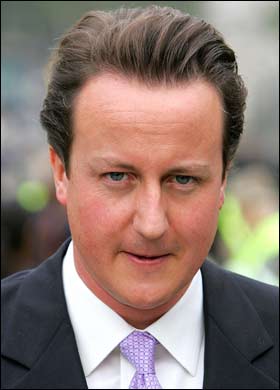 Cameron was confirmed last week to be pushing the military for plans to begin a pullout by July, to coincide with the nominal US drawdown allegedly coming at the same time. Cameron was also said to be keen on having the pullout finished before the 2014 general election.
British military commanders met this call with resistance, and have urged the Cameron government to formalize a plan to keep the troops in Afghanistan for years after 2014. The inclusion of the US warnings adds more context to these calls.
Indeed, the reports have the US military cautioning that a British pullout could do serious damage to US-UK ties, and has British officials confirmed that the "special relationship" between the two nations could be over if the Conservative prime minister does not commit to an open-ended involvement in the US-led war.