Reports coming out of the island nation of Bahrain indicate that, as the latest effort by the regime to curb dissent are demands that students sign loyalty pledges as a condition of attending college.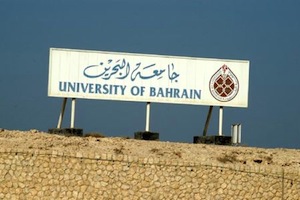 The University of Bahrain in Sakhir has distributed pledges to every student on Sunday, demanding them to sign a statement vowing loyalty to the Sunni monarch. The pledge adds "I acknowledge that not signing this document means I do not wish to continue my education un the University of Bahrain."
Reports suggest that the university also suspended a large number of students for either participating in demonstrations against the regime or for expressing support for the protests on Facebook.
Bahrain saw protests involving a significant portion of its population, with the Shi'ite majority demanding equal rights and free elections. The GCC invaded the nation to help the Bahraini royal family put down the protests.