Religious clashes have broken out over the weekend in the Egyptian city of Cairo once again, with a group of Salafist Muslims attacking a "sit-in" protest by a group of Coptic Christians. Reports say over 100 people were wounded in the clashes.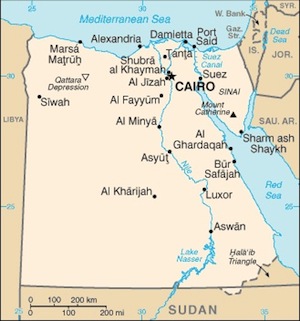 The sit-in has been held for nearly a week following last weekend's deadly clashes, which saw two churches burned and 12 people killed. The military junta eventually dispersed the people clashing in the streets.
Most reports indicate that the attackers were Salafists from nearby poor neighborhoods. One of the church leaders organizing the protests claimed that the attackers were actually just disguised as Salafists and were really working for the junta.
Pope Shenouda III, the head of Egypt's Coptic Church, urged demonstrators to end the sit-ins, saying that the protests were damaging the reputation of both the church and Egypt in general. Despite this call, a number of the protesters vowed to remain until their demands are met, and the junta agrees to release all Christians detained during the anti-Mubarak demonstrations.