Concerns that the US is once again escalating its attacks against Pakistan's tribal areas appear all the stronger today, as drones attacked a vehicle in North Waziristan Agency, killing three suspects.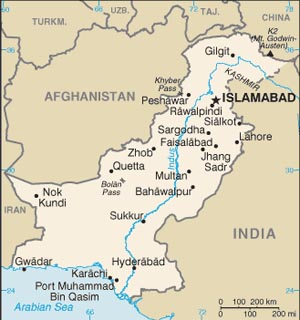 Future drone attacks might be a seriously risky matter, however, as Pakistan's Air Force Chief of Staff Marshal Rao Suleman reported that the air force is now prepared to shoot down future drones if given authorization to do so by the Zardari government.
The drones have been hugely unpopular in Pakistan, and the government has recently issued repeated demands for their halt. The fact that the attacks have continued and escalated have put the Pakistani military into a position of needing to assert itself.
Marshal Suleman also revealed an unusual fact about the drone flights, which have come out of an air base in Balochistan. According to Suleman, the Shamsi Air Base has actually been under the control of the United Arab Emirates since the 1990s.