Comments today from Libya's Deputy Foreign Minister Khaled Kaim, one of the Gadhafi regime's most high profile spokesmen since the start of the civil war, suggests that the regime is taking a more conciliatory approach to the uprising in the east.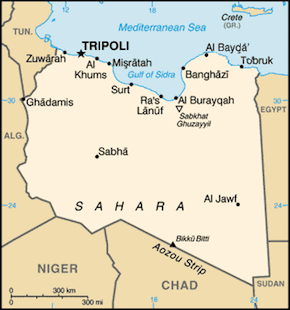 In his comments, Kaim termed the initial crackdown against protesters in Benghazi "a big failure" and said that the government had given up on trying to reclaim the cities in East Libya through military means.
This suggests that the Gadhafi regime is resigned to the notion of either a formal partition into an East and West Libya, or into some reconciliation deal which would occur off the battlefield. Kaim said in particular that the question of Benghazi, the de facto rebel capital, "we will leave it for the dialogue."
The regime has expressed willingness to take part in African Union-led peace talks in the past, but has been rejected by the rebels. Likewise NATO, which is bombing Gadhafi-held territory on a daily basis, has vowed to continue the war until Gadhafi is forced from office.