Pakistani opposition leader and former prime minister Nawaz Sharif today lashed the nation's Inter-Services Intelligence (ISI) agency, accusing them of "negligence and incompetence" over the US killing of Osama bin Laden in Abbottabad.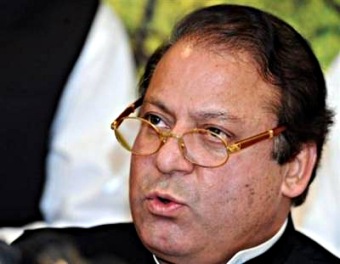 Sharif termed the situation a "matter of serious concern" on multiple fronts, and wondered simultaneously how bin Laden could remain less than a km from Pakistan's main military academy without the ISI knowing and how the ISI could know nothing about the US raid.
Sharif also slammed the US for its raid on Abbottabad, saying it was an attack on national sovereignty and that the US should have informed Pakistan of bin Laden's location. He also called for a parliamentary probe into the incident.
Sharif's Pakistani Muslim League is a hugely influential conservative party and considered a solid bet to defeat the ruling PPP in the nation's next elections. The PPP's Interior Minister, Rehman Malik, slammed Sharif for his comments and accused him of close personal ties with bin Laden. He also said the PML had "become an orphan" after losing bin Laden.