Two American-born Muslim clerics were barred from flying to the city of Charlotte, NC over the weekend, according to their lawyer Mo Idlibi. The two were both cleared to fly by the TSA and were ousted by American Airlines from a flight leaving New York City.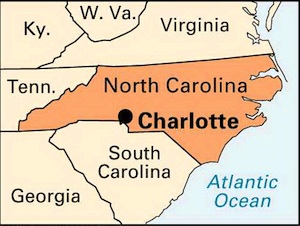 The two, a South Carolina-born father and his son, were said to be frequent travelers. Ironically the two were headed to a conference in Charlotte focusing on anti-Muslim discrimination.
Apparently at issue was that the father's drivers license lists his name as Al Amin Abdul Latif, while his ticket abbreviated his name as Al Amin A. Latif. He was told to "fix" his ticket by airline officials, and later told he was "not welcome" on American Airlines flights anymore.
Latif ended up driving to Charlotte and will still attend the conference. His son was eventually allowed onto another plane the following day. American Airlines declined to comment, saying the move was a "security matter."