Speaking today on NBC, US National Security Adviser Tom Donilon confirmed that the US has absolutely no evidence to suggest that the Pakistani government, military or intelligence leadership had any knowledge of Osama bin Laden's whereabouts.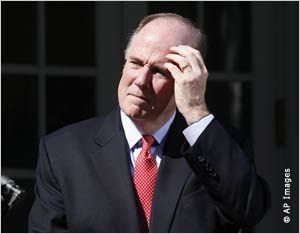 The comments come despite claims from a number of top officials accusing Pakistani officials of secretly helping bin Laden. The Obama Administration has promised investigations into what Pakistan may have known.
Pakistan's government has denied having any idea that bin Laden was living in Abbottabad, apparently for years. The apparent intelligence failure has raised calls within Pakistan for a number of top officials to resign.
The Pakistani official has also promised to investigate the failure. The allegations that they secretly knew all about bin Laden, however, have done major damage to already strained relations between the US and Pakistan.