Religious violence escalated over this weekend in Egypt, with overnight clashes leaving at least 12 people dead, hundreds wounded, and two Christian churches in the city of Cairo set on fire.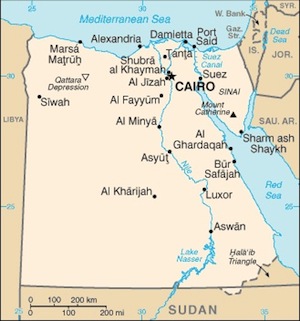 The Egyptian military junta's Interior Ministry said that the deaths included six Christians and six Muslims, and junta PM Essam Sharaf canceled his overseas trip for an emergency cabinet meeting aimed at calming the situation.
Muslim religious leaders in the country condemned the attacks on Egypt's Christian minority, and the military announced the deployment of additional troops to protect churches from additional attacks.
The military arrested large numbers of people, and says 190 people will face military trials in connection with the clashes. The military has been in charge of the country for several months since protests ousted long-time dictator Hosni Mubarak.