An official statement from the al-Qaeda terror network today confirmed the death of Osama bin Laden in a US raid on Abbottabad, Pakistan on Sunday. The statement confirmed it was the US who killed him, while promising revenge.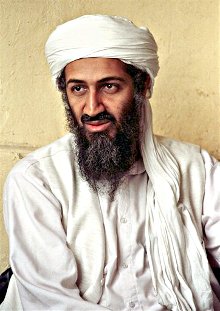 It promised the death would be a "curse" upon the US and threatened not just continued attacks but demanded they hand over his body. The US reported that they hurled bin Laden's body into the sea.
The group also urged a revolt in Pakistan over the unilateral nature of the attack. The Pakistani government is indeed already up in arms at US suggestions that they will continue this policy beyond the "special case" of bin Laden.
They also promised that the group would survive long after bin Laden's death, saying "Sheik Osama didn't build an organization to die when he dies." The US confirmed it was "aware" of the statement.