Though the Syrian military is starting to move back out of the southern city of Daraa, those troops are now deploying in increasing numbers in central cities, as well as in the coastal city of Baniyas.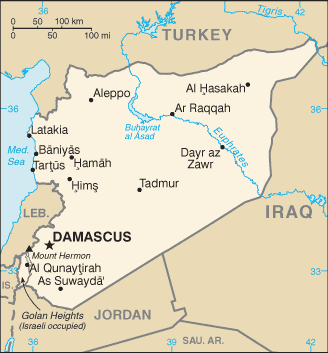 The latest troop movement comes ahead of another Friday during which officials expect massive public protests. Demonstrations have been growing nationwide for the past several weeks.
Activist leaders in Baniyas in particular are afraid they will face the same campaign of violence and mass arrests which beset Daraa over the past week. The city of Daraa was at the center of the protest movement early on, but it is now a nationwide movement.
And despite the regime's best efforts to discourage them, it is a growing movement. Each week the protesters were met with violence, and each week they came back in larger numbers. Violent crackdowns, it seems, are not working like they used to.