According to protest leaders, Syrian troops have taken over the key port city of Baniyas today, occupying the main marketplace and sealing the two entrances into the city. Though not the protest hub that places like Daraa have been, Baniyas has also seen some major demonstrations.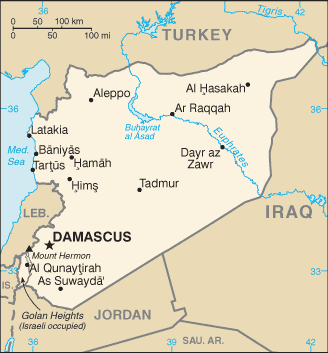 The move came days after the military, backed by tanks, took over Daraa. It points to the Assad regime's increasing reliance on military force in cracking down against the public demonstrations against continued Ba'athist rule.
The protest movement in Syria kicked off in mid-March, and what started as a few hundred protesters in Daraa has grown, through a series of violent crackdowns, into a massive movement spanning the nation.
The crackdowns have likewise grown with the protest movement, starting as ad hoc attacks by local police and swelling into full scale military occupations of protest-heavy cities like Daraa. Though Assad's regime appears to have strong control over army, the crackdowns have turned lingering resentment among the nation's Sunni majority into a revolt which could linger long past the current protests.