The latest in a growing series of embarrassing air strike incidents in Afghanistan came early today, when forces attacked their own supply convoy, killing 10 guards. Local police say they are investigating the killings.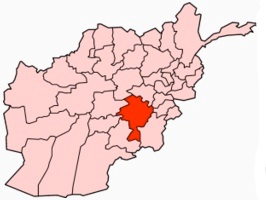 NATO confirmed the air strike but initially termed everyone "suspected insurgents." Since they were all also NATO contractors protecting a supply convoy, this claim was eventually replaced with claims that officials were "aware" of the incident.
Deputy Provincial Policy Chief Mohammad Hussain Yaqoubi speculated that the NATO attack helicopters didn't recognize their own guards, and launched the attack as a case of mistaken identity.
The slain were employees of the Watan Risk Management company, a popular contractor for international forces. NATO said they found several machine guns after the strike, but officials confirmed they belonged to the employees.