Another Friday has come and gone in Syria, and once again the nation was beset by massive pro-democracy protests, with tens of thousands of demonstrators rallying in major cities, defying official bans on demonstrations.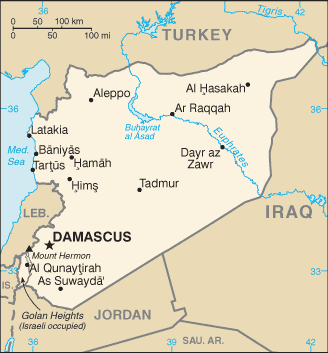 And as with the other protests, they were met by violence from the Assad regime. Reports from the ground are very tentative, but indicate that at least 62 protesters were killed over the course of the day. Dozens of others were confirmed wounded, and the toll of wounded is actually far higher.
The Assad government also reported that at least nine members of the nation's security forces were killed while attempting to engage in the crackdown. The government termed the attackers "terrorist groups" but gave no indication of who they were. Officials said 156 were arrested in Daraa alone.
Syria has been facing growing protests since mid-March, with rallies after Friday prayers becoming a regular part of life. Though the Assad government has removed the "state of emergency" that was in place for half a century, they have continued to ban public demonstrations, and have increasingly used military forces to try to scare protesters off the streets. So far, this has not been successful, and the crackdowns have led to even bigger protests the following week.