The two largest political parties in Palestine Hamas and Fatah have announced a reconciliation deal, putting an end to a rift that has lasted since 2006, when the two split over Fatah's anger at Hamas' strong showing in legislative elections.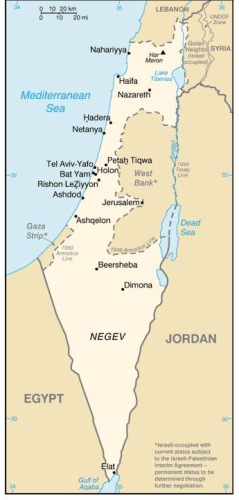 The deal will have both sides freeing their political prisoners and setting up an interim government ahead of new elections. The official signing ceremony has yet to be firmly scheduled, but is expected in May.
The announcement of the deal was immediately condemned by Israeli Prime Minister Benjamin Netanyahu, who warned Fatah leader Mahmoud Abbas that there was no chance for peace with Israel if his faction had peace with Hamas.
The condemnation was shrugged off by officials for both factions, who noted that the peace process with Israel had been stalled for months at any rate. The US, for its part, issued a statement condemning Hamas as "a terrorist organization which targets civilians."