Massive protests continued across Yemen on Friday, with hundreds of thousands of people in the capital city of Sanaa alone. The sheer size adds to pressure on President Ali Abdullah Saleh to resign, but might not be his most immediate concern.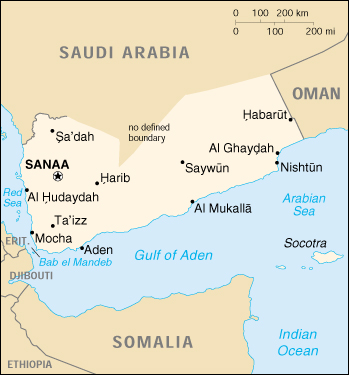 That's because Yemen's military is facing a growing number of attacks from both al-Qaeda in the Arabian Peninsula (AQAP) and various tribal factions that have turned hostile since the protests began. Attacks from Thursday night through Friday left at least 20 soldiers dead, and a number of others wounded.
In addition to the slain, tribesmen in Marib reported capturing at least 30 soldiers. The soldiers were dispatched to open the main road to Sanaa, which the tribe had blocked to protest the Saleh regime. Other troops were attacked when a different tribe ordered them to leave a district and they refused.
The attacks underscore the reality that Saleh's control doesn't extend much beyond Sanaa and a few other cities at this point. Even there, he faces hundreds of thousands of angry students and tribesmen demanding his immediate resignation and expulsion from the country. Though Saleh is resisting the calls to resign, it seems inevitable that he will lose what power he still has.