The Afghan government is denying that the attacker who hit the Defense Ministry on Monday was a soldier (as claimed by the Taliban), but he was wearing a military uniform. He is also believed to have had help from a number of actual soldiers in infiltrating the building.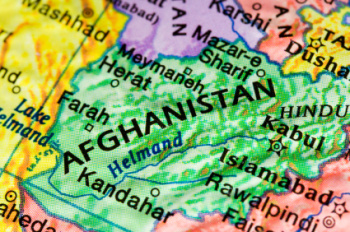 Whatever the particulars, another high profile incident involving rogue security forces has raised further concern about the rate of infiltration of the Afghan military. Such attacks are becoming increasingly regular, and it is believed the Taliban has an enormous number of "sleeper" agents across the security forces.
In response, the Afghan Army has announced a new system of reviews for its recruitment practices. The details are a bit sketchy at this point, but the goal is clear: trying to ensure that new recruits are not Taliban.
NATO, for its part, is hyping the level of recruitment of the Afghan security forces as a major accomplishment. The more important question is not how many recruits they are finding, but how many of them are insurgents looking for a steady paycheck and opportunities to carry out attacks from within.