Violence broke out in the state of Unity, South Sudan Wednesday, when a rebel army commander, apparently backed up by large numbers of tribesmen attacked an army base and a nearby village.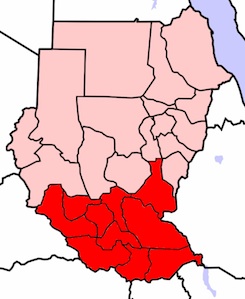 SPLA officials say the rebels burned the village to the ground early in the day, and attacked an SPLA army base nearby. At least 20 SPLA soldiers were killed, and 11 members of the Misseriya tribe, which helped in the attack, were also slain.
Officials blamed former SPLA commander turned rebel Peter Gadet for the attack, but them Misseriya spokesmen denied that Gadet had anything to do with the attack, saying it was an attempt to recover some 1,700 cows that the SPLA had stolen from the tribe.
The nomadic Misseriya travel with their cattle along the border region between north and south Sudan, and into Chad. They backed the northern government during the Civil War, and a level of resentment still exists between them and the southern forces.