Though they had previously spurned offers of "mediation" from the GCC, members of the political opposition faction the Joint Meeting Parties (JMP) have deployed to Saudi Arabia for talks about the continuing mass protests.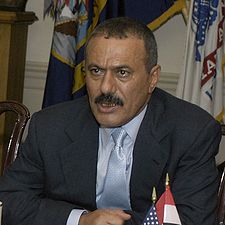 The JMP had previously rejected being in the role of negotiating, saying that neither they nor any other faction could truly represent the massive protest movement. Hundreds of thousands of Yemenis were in the streets today again demanding President Saleh's ouster.
Saleh has endorsed the GCC talks, but opposition figures have repeatedly expressed concern over the lack of details about how soon they would secure Saleh's removal from office. President Saleh has promised not to run for reelection in the next vote.
Even assuming Saleh does leave office early, he has insisted he will only turn over the nation to one of his close allies. As the protests have grown, his regime has lost control over many provinces in both the north and the south, leaving it unclear if his replacement will be able to reunify the nation at any rate.